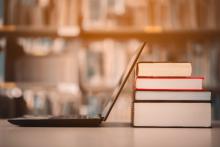 Homes Unlimited is pleased to announce the recipient of the 2022 Homes Unlimited Memorial Bursary.
Jeffrey Menezes is a tenant at Homes Unlimited, and a client of Dale Brain Injury Services (www.daleservices.on.ca).  Jeffrey suffered a traumatic brain injury in 2020 after graduating from the University of Guelph. He was forced to abandon his post-graduate work.  Since his injury, Jeffrey, with Dale Brain Injury and his extended medical team, have been working together to get back to further studies.
Jeffrey received the $4400 bursary which will be directed to his studies in the Research Analysis and Evaluation Program at Fanshawe College.  Congratulations, Jeffrey!  We wish you continued success in your studies!